Gonstead Family Chiropractic Reviews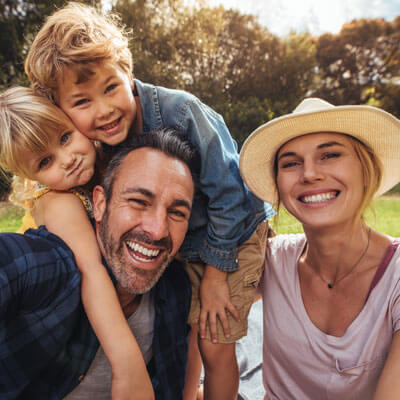 What Our Indio Patients Say
At Gonstead Family Chiropractic we love when patients share with us their feedback and comments after chiropractic care. Please read our patient testimonials below to see what other people have achieved through their tailored treatment plans with us.
Share your stories too! Click here to send us your feedback so that we can help to spread the word about the benefits of natural Gonstead Family Chiropractic care.
For more information or to schedule an appointment call (760) 863-0435 today.

Definitely Feel Blessed
I really appreciate the friendliness and professionalism of every member at Gonstead. Dr. Eric and his staff have defiantly made me feel welcome and cared for. Being new to the desert, and having to find a chiropractor I can trust… I definitely feel blessed that I found Gonstead! My concerns and needs were genuinely listened to with empathy, and I feel safe trusting Dr. Eric with the care of my body.
-Melanie S.
---
Made Us Feel Welcome
Dr. Moffitt and the staff made us feel welcome from the very beginning. They answered all of our questions and concerns and explained everything in detail to put us at ease. We are very happy to have chosen Gonstead Chiropractic for our family's overall health needs!
-Jessica D.
---
Two Very Grateful Patients
Friends, Jeff and Tricia Robinson referred us to Dr. Davenport in about December, 2019, and Renie was first to receive treatments. For 7 months I've watched my wife realize improved hearing, better movement, less pain and better health all around as a patient of Dr. D. And – it worked out that I just recently began my own program of treatment. Those appointments with Dr. D have been lifesavers as I injured my back a few weeks ago and I'm already feeling better regarding back issues that have been challenges for years. I've shared with a handful of friends that Dr. Davenport's skills, knowledge, insight, bed-side manner and personality all contribute to my assessment that he is very probably the best health care provider I've ever had. And I've been blessed with some excellent health care providers over the years. I should mention that I wouldn't hesitate for a moment in referring Dr. Davenport to any of our family or friends – or anyone seeking chiropractic
treatment – and relief. All you have to lose is your pain, stiffness and lack of mobility. So, thank you, Dr. D, Daniel, Laura and the entire staff at Gonstead Family Chiropractic for making a difference in the day-to-day wellness of 2 very grateful patients.
-Renie & Bill
---
Truly Thankful for this Office
I was very skeptical at first, like who takes a baby to a chiropractor right? My baby is only 1 month old and had been having issues going poo. I can tell he was in pain and he struggled. I spoke without Annika and she mentioned that I should bring the baby in, it could help. I am truly amazed at the relief my baby got, the face he made was priceless. Worth every penny. Dr. Valdivia was very nice and he explained everything he did as he did it. He was so good with the baby. I am truly thankful for this office.
-Marcelo V.
---
Already Feeling Better
I was in severe pain and decided that a chiropractor may be able to help. The staff here worked to get me in quickly and the doctor was great. I'm already feeling better and know I will continue to improve.
-Tristan H.
---
Best Chiropractor I've Ever Been To
Best chiropractor I've ever been to. I've been going for years to get my back adjusted to others. Never figured out what was wrong before coming here. I will be referring people I know to start coming here. Thank you to all staff for always being helpful.
-Kevin K.
---
Quality of Life
I appreciate the way Jeremy explained everything on the x-rays and tests, and showed me what exactly is going on. It helps me understand the problems that way, with his help and my own effort, quality of life can be maximized.
-Matt I.
---
Very Knowledgeable and Helpful
Thank you! Dr. Davenport and his staff were very knowledgeable and helpful. I really appreciated Dr. Davenport's expertise in Chiropractic and his willingness to help me, the patient, to achieve a better posture and health.
-Thorey G.
---
Very Happy With The Service
Dr. Moffitt was great and very thorough. He explained everything in the process and asked plenty of questions while getting my health history. I am very happy with the service provided and the entire staff was very friendly.
-Narciso A.
---
We Were So Impressed
We were so impressed with this office. We plan to come back to Palm Springs each year and we will visit the office again. My son has sensory processing and needed an adjustment. Thank you so much for being outstanding!
-Michael S.
---
Sympathetic and Good Personality
I really appreciate that Dr. Davenport fully explained my problem and how he was going to help me. It was good to be treated as a person in pain, he was sympathetic and truly wanted to help. He is a good listener and has a good personality. I have referred him to many of my friends. Thank you Dr. Davenport.
-Derek B.

Reviews at Gonstead Family Chiropractic | (760) 863-0435