Gonstead Family Chiropractic Reviews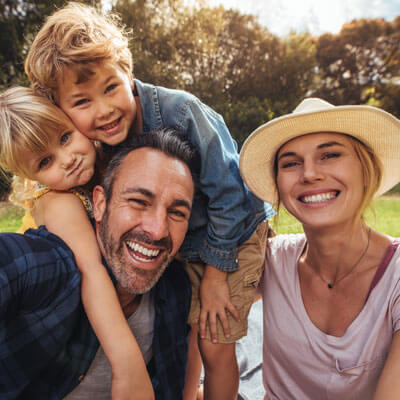 What Our Indio Patients Say
At Gonstead Family Chiropractic we love when patients share with us their feedback and comments after chiropractic care. Please read our patient testimonials below to see what other people have achieved through their tailored treatment plans with us.
Share your stories too! Click here to send us your feedback so that we can help to spread the word about the benefits of natural Gonstead Family Chiropractic care.
For more information or to schedule an appointment call (760) 863-0435 today.

The team was friendly and knowledgeable. Made me feel comfortable visit a chiropractor for the first time. I will definitely recommend this establishment.

I appreciated the exercises I was given to help with my hip issues. Dr. Ricky takes the time to answer my questions.

The receptionist, the assistant & Dr. Eric are an absolute team. You can tell they respect one another, and are in a profession they truly believe in and are inspired by.

Dr. Erick is a gifted Chiropractor and exceeded my expectations!

Your office staff is very friendly a very welcoming feeling, great job, you really got it right!

Truly appreciate the level of care and extensiveness that Dr. Moffitt and his staff went through to ensure they were addressing all of my mental, physical health, and overall wellbeing.

It's great to have a kind and compassionate Chiropractor that I have confidence in here in the desert.

I have been to many Chiropractors over the years and I can tell you hands down this was the best first experience I have ever had. I will be returning this week for my 2nd visit and if all goes as well as the first visit I will be a patient for life! Love this practice!

I'm very impressed by the staff and services. I will highly recommend to those who inquire. Truly a positive, uplifting environment.

Dr. Jeremy and His staff are absolutely wonderful. There is no one I trust more with my children's health. He listens to my concerns and is gentle and patient with my children. My daughter wasn't walking when we first started treatment and now she runs all over the office and refers to Dr. Jeremy as her Doctor; she has claimed Him and trusts Him, which is a pretty big deal for a two year old. He has encouraged me through my own health concerns during my pregnancy as well. Chiropractic care has been instrumental in keeping my family healthy and I'm so glad we found Gonstead Chiropractic!

The entire team was so professional and caring.

I made a post therapy move to See Dr. Jeremy and boy am I glad I did. Dr Jeremy's slight adjustment to my right knee after carefully viewing both knees on an x-ray side by side and aligned my sore knee, learning from the good knee, ahhhh relief! Over 15 years in business and I knew he had great practice from my reference, so let me be yours

I feel great after my first appt. I noticed the difference.

Love the Christian music played throughout the clinic!

I have visited chiropractors in the past with moderate satisfaction. This office is different and so far I've been very pleased. Let's see if we can keep up the progress.

My son loves getting adjusted now and is excited for his next visit.

I loved my entire experience. I was a bit nervous since this was my first time visiting a chiropractor's office. Dr. Davenport explained in great detail related to my course of treatment and my nervousness subsided. The front desk staff very courteous and polite.

Great hospitality. Very professional and humorous.

Dr. Davenport was excellent, very attentive and friendly.

Dr. Moffitt is amazing, caring and makes you feel super comfortable. I'm confident that he will help me with my issues. I also will be having my family come in soon!

After 3 days of terrible back pain, trying foam rolling, stretching on my own, and getting no relief I called Gonstead. No openings – yikes. Got a call back within an hour that they could get me in that afternoon. I was so thankful and am already feeling 90% better after 3 treatments.

Personable and knowledgeable staff front to back.

I am appreciative that I am getting a team to support my healing.

Thank you so much for your help. This is a business to be proud of!

Very pleased with first and second visits. Everyone is professional, friendly, and personable. Dr. Moffitt was great. Very knowledgeable and skilled. Like him even more than my Chiropractor in my home town (Palm Desert is a second home), which is hard to admit.

I really enjoyed seeing Dr Eric. He seems to really care and listens to his clients. I felt he took his time to help me. I wish I came in sooner.

You guys are doing great, I personally have eliminated all of my low back pain with your help. Thanks so much!

Dr. Ricky accepted me as a walk-in and proceeded to examine me and explained the problems going on with my back and neck. He proceeded to treat me and I feel wonderful. Thank you so much for be such a caring health care provider.

Thank you for seeing me in a timely manner. You have taken care of me and cared about my health and well being. At least half of a health treatment is knowing someone truly cares about your your total well being.

I'm so grateful to have found Gonstead Chiropractic. The whole team has been super helpful and nice and I feel better than I have in a looong time. All around amazing!

Dr. Jeremy is amazing! He listened to everything I said and remembered our conversation on my second visit. At this office, I feel like a person instead of a number. How rare!

Best adjustment I have had in a long, long time. I walked out feeling instantly better and feel even better a day later. Thank you all very much.

The staff is very personable and the doctor really is concerned with getting me healthy.

Very great and caring people ! Great staff and environment.

Gave Us Hope
This is an amazing office! From the kind and wonderful staff that meets you when you walk in the door. . . .to the care provided by Dr. Jeremy and his entire staff . . .my wife and I feel so blessed. We have never in our 73 years experienced anything like this! We felt 'hope' that my husbands issues would get better the minute we walked in the door.

Scott M.
---
Definitely Feel Blessed
I really appreciate the friendliness and professionalism of every member at Gonstead. Dr. Eric and his staff have definitely made me feel welcome and cared for. Being new to the desert, and having to find a chiropractor I can trust… I definitely feel blessed that I found Gonstead! My concerns and needs were genuinely listened to with empathy, and I feel safe trusting Dr. Eric with the care of my body.

-Melanie S.
---
Made Us Feel Welcome
Dr. Moffitt and the staff made us feel welcome from the very beginning. They answered all of our questions and concerns and explained everything in detail to put us at ease. We are very happy to have chosen Gonstead Chiropractic for our family's overall health needs!

-Jessica D.
---
Two Very Grateful Patients
Friends, Jeff and Tricia Robinson referred us to Dr. Davenport in about December, 2019, and Renie was first to receive treatments. For 7 months I've watched my wife realize improved hearing, better movement, less pain and better health all around as a patient of Dr. D. And – it worked out that I just recently began my own program of treatment. Those appointments with Dr. D have been lifesavers as I injured my back a few weeks ago and I'm already feeling better regarding back issues that have been challenges for years. I've shared with a handful of friends that Dr. Davenport's skills, knowledge, insight, bed-side manner and personality all contribute to my assessment that he is very probably the best health care provider I've ever had. And I've been blessed with some excellent health care providers over the years. I should mention that I wouldn't hesitate for a moment in referring Dr. Davenport to any of our family or friends – or anyone seeking chiropractic
treatment – and relief. All you have to lose is your pain, stiffness and lack of mobility. So, thank you, Dr. D, Daniel, Laura and the entire staff at Gonstead Family Chiropractic for making a difference in the day-to-day wellness of 2 very grateful patients.

-Renie & Bill
---
Truly Thankful for this Office
I was very skeptical at first, like who takes a baby to a chiropractor right? My baby is only 1 month old and had been having issues going poo. I can tell he was in pain and he struggled. I spoke without Annika and she mentioned that I should bring the baby in, it could help. I am truly amazed at the relief my baby got, the face he made was priceless. Worth every penny. Dr. Valdivia was very nice and he explained everything he did as he did it. He was so good with the baby. I am truly thankful for this office.

-Marcelo V.
---
Already Feeling Better
I was in severe pain and decided that a chiropractor may be able to help. The staff here worked to get me in quickly and the doctor was great. I'm already feeling better and know I will continue to improve.

-Tristan H.
---
Best Chiropractor I've Ever Been To
Best chiropractor I've ever been to. I've been going for years to get my back adjusted to others. Never figured out what was wrong before coming here. I will be referring people I know to start coming here. Thank you to all staff for always being helpful.

-Kevin K.
---
Quality of Life
I appreciate the way Jeremy explained everything on the x-rays and tests, and showed me what exactly is going on. It helps me understand the problems that way, with his help and my own effort, quality of life can be maximized.

-Matt I.
---
Very Knowledgeable and Helpful
Thank you! Dr. Davenport and his staff were very knowledgeable and helpful. I really appreciated Dr. Davenport's expertise in Chiropractic and his willingness to help me, the patient, to achieve a better posture and health.

-Thorey G.
---
Very Happy With The Service
Dr. Moffitt was great and very thorough. He explained everything in the process and asked plenty of questions while getting my health history. I am very happy with the service provided and the entire staff was very friendly.

-Narciso A.
---
We Were So Impressed
We were so impressed with this office. We plan to come back to Palm Springs each year and we will visit the office again. My son has sensory processing and needed an adjustment. Thank you so much for being outstanding!

-Michael S.
---
Sympathetic and Good Personality
I really appreciate that Dr. Davenport fully explained my problem and how he was going to help me. It was good to be treated as a person in pain, he was sympathetic and truly wanted to help. He is a good listener and has a good personality. I have referred him to many of my friends. Thank you Dr. Davenport.

-Derek B.

Reviews at Gonstead Family Chiropractic | (760) 863-0435